TOY STORY + TOY STORY 2::I'M SO LOVING IT!!
Watch it at 2pm @ midvalley with my cik abang +Lord. I just realize all this time i only watched Toy Story 2, and never saw the 1st one. So syiokkkkk.
This is 2-in-1 movie,so it started from 2-5pm, with 10mins intermission before Toy Story 2. The story-of course superb+funny. The 3D effect is good. And the starting introduction and intermission are hillarious!!
Go watch Toy Story in 3D while it is still showing. Coz only available for 2 weeks, in 3D only.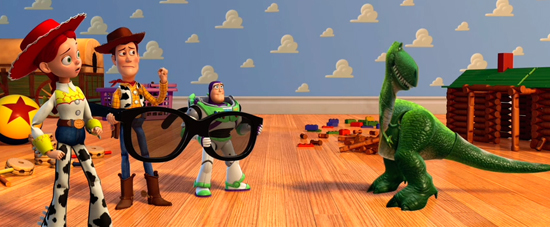 Word of caution-if possible, dont go out during the intermission. It was filled with funny Trivia and Treats.
Can't wait for Shrek 4: Forever after in May and Toy Story 3 in June!!
Going to watch Ironman 2 on 12 May...yeyeye

Recommended for those never watch either 1 or both Toy Story. Also if u need a good laughter this week =)